So, that's it. No more football before Christmas. Alright, so there may be the odd match here or there, and a few small league fixtures, but football in general is done until Boxing Day. However, that's not to stay that there's lots of talking points over the last week or so or football. With another weekend of footballing done, it is fair to say that there are still the usual shocks, surprises and just moments of pure insanity that you'd expect from the sport. I think this last week has actually made me bring up a few talking points and questions about the state of British football, moreso than perhaps anything has for a while. And as you'll see from the first entry in this article, its largely down to one team's unbridled success. So here are six talking points from another week of good ol' fashioned English football.
Leicester continue to beat everyone
This particular entry is hard to write because I am an Everton supporter, and this week's victory came to Leicester not only against the Toffees, but at home. Goodison Park was shocked into silence by genuine title contenders.
And that's the terrifying thing. Can you honestly still describe Leicester's meteoric rise as luck? As things stand, they have matched Manchester United, beaten Chelsea (although that's nothing new: everyone beats Chelsea these days) and now they've toppled another team in Everton with top six aspirations. It's not so much luck as it is assured management from Claudio Ranieri, and his decision to reward his players with pizza for every clean sheet is good for motivation and building up the morale of the team. However, Leicester aren't good at keeping clean sheets, although it doesn't seem to be a problem when they have players such as Jamie Vardy and Shinji Okazaki, who seem to score with every shot they take between them. Riyad Mahrez, too, is a fantastic acquisition, and he has been an integral part in their climb to the top of the league. They seem to be very reliant on these players, and injuries to them could halt their progress, but if they remain fit then its fair to say that Leicester will fancy themselves.
Their win over Everton proved that keeping clean sheets isn't a problem as long as you can score more goals than them- it's a theory that fails as much as it works, but it is currently working for Leicester. It also means that they are guaranteed to be top of the league at Christmas and, with a gap developing at the top, they'll fancy themselves to be able to beat anybody. Eventually they'll slip up and everybody will start announcing it to be their collapse, but they'll inevitably bounce back- like the champions that they intend to be- and everybody will eat their words. After all, Leicester were the favourites to be relegated at the beginning of the season so, with that in mind, they have absolutely nothing to lose from going for it and trying to win the title. Even if they fail, they'll be a whole lot higher up the league than anybody expected them to be at the beginning of the season.
Chelsea still look fragile
With Jose Mourinho having left the building, the Chelsea wagon rolls on, now with Guus Hiddink at the helm until the end of the season. Mourinho's dismissal was unexpected and dramatic enough, but what is even more dramatic is that Chelsea are a team who seem devoid of confidence. It's not so much a management issue as it is a mentality issue within the squad.
Now, there will be some Chelsea fans breathing a sigh of relief at the win on Saturday, and there's nothing wrong with that. After the recent collapses, it must be a good feeling to be celebrating victory, especially when you support a club who are expected to be at least qualifying for Europe. However, those who were observing the match from a more neutral aspect would have picked up on a few worrying trends. A win is a win, but it was against Sunderland, a team who are in free fall and, unless Sam Allardyce makes some wholesale changes in January, destined for the trap door of relegation. Even a team trundling along in the middle of the league should be dispatching a team in as much disarray as the Black Cats. But, even when Chelsea had gone ahead, they looked nervous. It was as if, having scored, they didn't know what to do, and for a while (even after the second goal) they looked a little clueless. A better team than Sunderland would've exploited this.
But three points is vital, and as they say, the mark of a good team is being able to get a result even when you're not at the top of your game. Yesterday Chelsea achieved a victory in a match where they were far from at their best. This is, after all, by and large the same squad that won the title last season, albeit with a few new signings (who, honestly, should have improved the team if anything). If you're not playing well, at least get the points on the board, and Chelsea did that. And at least it stops the rot and changes the mentality of the Chelsea. Boxing Day's match will be a truer indication of where Chelsea stand in this strange interim period for the club.
Louis van Gaal has to be very careful
With Manchester United's defeat last week to Bournemouth, it became apparent exactly what the Red Devils' problems are. Firstly, they aren't making many chances despite the dominance in possession they show in a match, and they're also shying away from the direct, attacking football that became so popular under Sir Alex Ferguson. It must seem to fans as if the very heart of the team has been ripped out- the very playing style they have grown to love is no longer at the forefront for their beloved club.
This weekend, however, saw something even worse happen for United- they lost at home to Norwich who, to their credit, were on top form. Taking nothing away from the Canaries…they were every bit as brilliant as United were poor. The players were booed off at half time , with the team trailing by two goals, and even though Anthony Martial got a goal back in the second half, it wasn't enough to stop the chorus of boos echoing around Old Trafford. Manchester United fans expect better, and Louis van Gaal- never a manager to shy away from a challenge- has openly admitted that things are not and that the situation needs to improve. But his recent statements saying that he believed Manchester United are nowhere near title contenders might be seen by many outsiders not only honest, but a much needed reality check for United fans.
However, van Gaal must also remember that, without these fans, the club doesn't make the money they need to pay his wages. Also, if enough fans are angry at you, it can be surprising just what they can achieve- enough poor results and pressure from the fans may force the board to make a decision that they been reluctant to do before. And if they do sack van Gaal, can they guarantee a better replacement? There are rumours of Mourinho, but is he going to want to go near a job such as this? It really is unlikely. At the same time, though, if he wants to keep his job and avoid the humiliation of being sacked by 'the greatest English club in the world', then he needs to help himself by adhering more to what the fans want to see and less to what he thinks should be the direction of the club. That way it is only the fans that are to blame if it all goes wrong.
Darren Way may not be the man for the job but…
Down to League 2 now, and we take a look at Yeovil Town's 'interim' manager, Darren Way. I have already written an article longer than an elephant's trunk about the appointment and sacking of Paul Sturrock prior to it, so there is little point repeating that, but it is fair to say that, if nothing else, Darren Way at least has the team playing with more passion.
Yeovil are still lacking a little in quality, but in the last few games, nobody could deny their work ethic. A dramatic comeback against Barnet- salvaging a point from two nil down  thanks to two goals in six minutes by Francois Zoko- papers over the cracks, and its still a fact that Yeovil haven't won for over 15 games in the league. But it showed real character to bounce back like that, and the team then went to Leyton Orient this weekend where, by all accounts, it was desperately unlucky that they didn't take a one nil victory. A 1-1 draw is a good result against a high flying like like Orient, though, and there was a real sense that the team finally had some confidence in their abilities.
Sadly, results matter, and perhaps a more pragmatic manager would've achieved a win where Darren could only achieve a draw. I can't fault his passion for the club. He loves Yeovil, and he likely always will have a special place in fans' memories, but passion alone doesn't do the job justice- you also need to temper that with ability, experience and tactical prowess. Darren may not have much in the way of experience but at this point in time, he is doing the right thing by focussing on the team's fitness and work ethic. That alone won't be enough to save us, and even if it is, the long term issues will still remain…a fresh manager with a whole new set of tactics and a new mindset will be the only hope the team has in seasons to come. Darren may not be the man for the man right now but, once a more experienced man has come in to steady the ship, maybe he is the right man for the future of the club. Remember: he isn't even in his forties yet. He has plenty of time to learn from the more senior managers out there.
The Jurgen Klopp honeymoon may be over
Since Jurgen Klopp joined Liverpool, the fans of the Anfield club have been all but bouncing up and down, although it seems that the honeymoon may be over, and perhaps even Klopp himself is starting to realise the take that is in front of him with this Liverpool side.
Today, Sunday December 20th 2015, Watford defeated Liverpool 3-0. That isn't the most shocking result ever, because Watford are a good team who can beat anyone on their day, but if Liverpool want to turn things around and realise their top four potential, they can ill afford heavy defeats like this. For a while, it looked as if Klopp's pressing, direct approach would be beneficial to Liverpool and even in the first few weeks when they struggled, it was clear that under his stewardship the players were at least improving.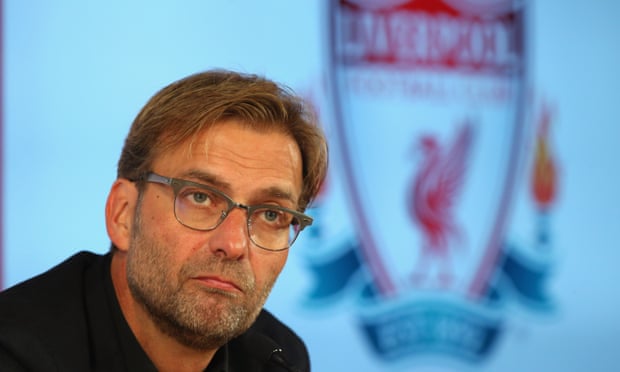 But, much like Yeovil or even Chelsea, there is a mood and a mentality surrounding the group- the one problem that Liverpool seem to face is that they are woeful if they go a goal behind. Instead of firing them up, the concession of a goal makes them go into their shells, and they look like a group of players that would rather leave the pitch than fight for a result. Klopp has gone some way to relieving that, but Watford's performance today is a sign that if you play the way that Liverpool play, you'll have a good time against them. Because it was Watford doing the pressing and playing the direct football, and it was Liverpool who, faced with a team who were playing them at their own game, that were crumbling under the pressure.
Now, I wouldn't be foolish enough to suggest that Klopp should be sacked. After all, it was his achievements at Borussia Dortmund that got him noticed on the European scene, and he didn't get them into the Champions League overnight. He spent season after season grafting until he had a team that could play the style of football he considered to be successful. He will need to do that same grafting with Liverpool, but after a few seasons of diminishing returns, the Liverpool faithful could be running out of patience. If anyone can turn them around, it will be Klopp- although its becoming more and more obvious that he has a bigger task ahead of him than it would have originally seemed.
Harry Kane looks like the real deal
Understandably, anybody who wasn't a Tottenham fan was reserving judgement on Harry Kane. He had a fantastic season last year, but everybody knew that, despite his proficiency in front of goal, he couldn't be called a genuine talent until he had shown consistency across a few seasons.
Worryingly, his season began badly- he seemed to hit a mental brick wall and his striking wasn't as assured as it was. But then he got that much needed goal and, with the likes of Cristian Eriksen behind him to provide those delicious assists, he has started scoring on a regular basis. That goalscoring talent has obviously made Roy Hodgson sit up and take notice, and it would be a real shock if Kane wasn't called up to the Euro 2016 tournament in the Summer. In fact, Kane should be considered the first choice striker. Wayne Rooney, for example, hasn't scored anywhere near as consistently and, in fact, is having one of his worst seasons in front of goal ever. In the number 10 role, where assisting is much more valuable that scoring, he could do a job, but the goal scoring really needs to be left to Kane. There's nobody else (fit, that is) in the England team that can do it.
As a side effect of this, Kane's goals are helping Tottenham out in terms of league position. They currently lie in fourth, with yesterday's victory over Southampton helping them get there, and they are looking like they could be a genuine challenge for a European place- and perhaps even silverware. It would be foolish to say that Kane has carried his team into this position, because the reality is that a whole host of players have contributed, but it would also be churlish to ignore the importance of his goals. If Tottenham finally make good on their boasts and break their 'flatters to deceive' tagline, there's a fair chance that Kane will have score a key goal somewhere on that journey.